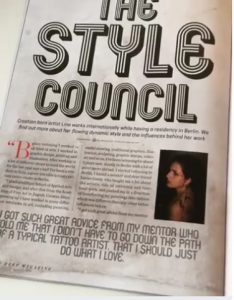 Skin Deep is the most read tattoo magazine in the UK. This November they have published a 5 page spread about Lina Tattoo and her unique style of tattoo.
She answered some Q&A and opened the doors to the friendly journalists from the magazine who inquired about Lina's background, both in visual arts and tattooing, her passions, motivations and directions.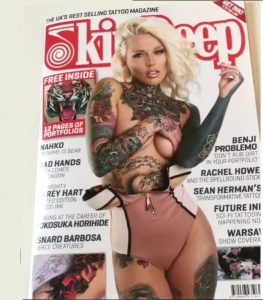 Thank you Skin Deep Tattoo Magazine and Nicky for the feature and interview !!