Lina's Tattoo Art Featured in UK's Largest Tattoo Magazine
Lina's tattoos have been proudly published by Skin Deep magazine in the UK as a part of a portfolio features series. Her unique style was displayed and was a first such publication in the magazine.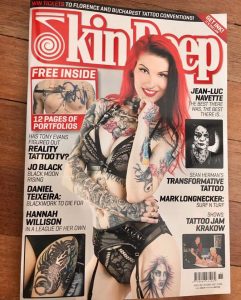 Big thanks to @skindeep_uk @sarah_skindeep for the feature!!